Pa. EMS provider hit with pepper spray on scene
"He told me that you guys are going to kill me," the patient said before her boyfriend attacked, according to police
---
By Leila Merrill
KUTZTOWN, Pa. — A Kutztown Ambulance EMS provider was hit with pepper spray Friday at the front door of a home while responding to a call to treat a woman experiencing COVID-19 symptoms, the Reading Eagle reported.
A report from state police states that Kasey C. Stofko, 32, the boyfriend of the woman, answered the door and reportedly told the two EMTs that she "doesn't want to go to the hospital."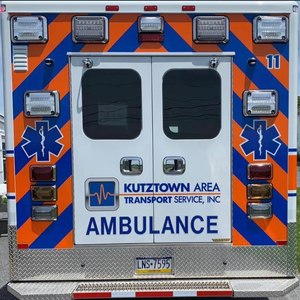 The providers told Stofko they would have to hear that from her, the patient, prompting him to yell for her to come to the door. Once she arrived at entrance to the residence, the woman told providers, "he told me that you guys are going to kill me."
She left the doorway, the report states, and Stofko sprayed an orange liquid at the EMTs. Both fled, but one took a direct hit, causing his face to turn red and his eyes watered.
The EMS provider was transported to Lehigh Valley Cedar Crest Hospital for evaluation, WFMZ reported.
Stofko was taken into custody and charged with aggravated and simple assault and harassment. He was committed to Berks County Prison.