Former medic arrested, charged with embezzling morphine
A paramedic was charged with embezzlement after it was discovered he allegedly stole a vial of a controlled substance from an ambulance that was not in use
---
By Rachel Engel
ROWAN COUNTY, N.C. — A paramedic was charged with embezzlement after it was discovered he allegedly stole a vial of a controlled substance from an ambulance that was not in use. 
The Salisbury Post reported that William Buckley Stout, a former paramedic with Rowan County Emergency Services, was arrested and charged with stealing a 10 mg vial of morphine which he logged by forging the signature of another agency member.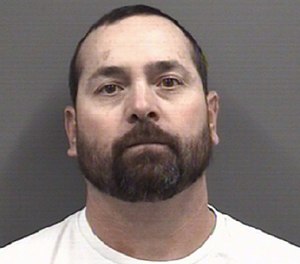 Stout's arrest warrant stated that he "did embezzle or fraudulently and willfully misapply or divert to his own use, made away with or secrete, with intent to embezzle or other unauthorized/illegal use a controlled substance."
On Jan. 8, county EMS officials terminated Stout's employment due to "unacceptable personal conduct."
Stout joined the agency as a part-time substitute paramedic in 2012, and was later made a full-time paramedic in 2014. Despite stepping away from the career field in 2015, Stout returned later that year in a part-time role. 
In 2018, Stout was promoted to EMS lieutenant, but was voluntarily demoted to paramedic for a "non-disciplinary reason last year" the Salisbury Post reported. 
Read next: 3 signs of drug diversion to be on the lookout for