AMR cites rising costs, will end operations in Wash. county
Grant County is finalizing negotiations with Lifeline Ambulance
---
R. Hans Miller
Columbia Basin Herald
EPHRATA, Wash. — American Medical Response, which handles much of the ambulance services in Grant County, announced last week that it will be ceasing operations in the county, citing increased costs, among other reasons.
"We were notified that there was going to be a need for financial supplement of AMR's operations, and those (conversations) started taking place in January of 2023, where they said they need an additional $350,000 annually to supplement their operations in Grant County," said Ephrata Fire Department Chief Jeremy Burns, who also serves on the Central County Ambulance Service Board, also referred to as the ASB.
Burns said AMR began serving the county in 2010 and had sent a letter in December discussing the additional costs. He said the letter indicated that AMR had seen a rise in staffing costs alongside inflation in Washington state overall and no increase in reimbursements from Medicaid to ambulance services, despite increased costs to EMS operators. In response to AMR's departure, Burns said Grant County is finalizing negotiations with Lifeline Ambulance, Inc., based out of Wenatchee.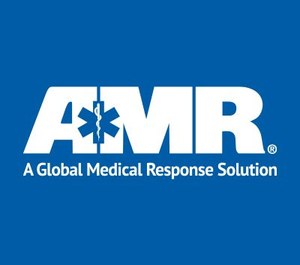 "We recently made the decision to meet with Lifeline Ambulance and they made three different proposals and decided to go with (them)," Burns said.
AMR will continue to serve the cities and outlying areas of Ephrata, Soap Lake, Wilson Creek, Warden, Royal Slope and the rural area around Quincy and Moses Lake until mid-June.
Moses Lake Fire Department Chief Brett Bastian said MLFD performs its own transports and, like most area first response organizations, has mutual aid agreements in place with neighboring entities and service providers. Without a plan in place to ensure services to those neighboring entities, Bastian said Moses Lake would not be able to handle the increased call volumes associated with serving those mutual aid areas. He said plans to ensure coverage in those areas were important to the community.
"We use mutual aid to come into the city; we also provide mutual aid going out of the city," Bastian said. "Everybody is busy. All of the agencies have pretty significant increases in call volume."
MLFD is adding personnel to its ambulance team in order to meet increased demand with testing for new EMS staff coming next week. The goal of the increased staffing is to mitigate wait times for those facing medical emergencies, he said.
Fine-tuning of an agreement between Grant County and Lifeline is still underway with services adjusting to a hybrid model of service that will provide necessary emergency responsiveness while being fiscally responsible, Burns said. The model being examined includes a mix of mostly basic life support responses, with advanced life support available when needed.
Basic life support, or BLS, is a simpler level of service provided by first responders and health care providers to those experiencing cardiac arrest, respiratory distress or an obstructed airway, according to the American Red Cross. Advanced life support certified paramedics are able to treat more acute instances of such emergencies.
Burns said about 80% of the county's EMS calls only require BLS service.
Lifeline Ambulance has agreed to invest about $1.5 million in getting services up and running in Grant County, with that cost deferred for the county to repay the following year. During that time, the ambulance service will assess operating costs in the area and advise the county from there, Burns said.
Kyle Foreman, spokesperson for the Grant County Sheriff's Office said the main impact for law enforcement agencies such as GCSO, the Washington State Patrol and city police departments, would be wait times that could tie up deputies as they wait with patients in need of transport. However, given contingency plans, the hope is that a transition to a new provider would mitigate that situation.
Burns said this is the third time he has seen a change in EMS contracting such as the one the county now faces and in each prior instance the transition has been fairly smooth. He also said he anticipates local ambulance crews will apply to positions with Lifeline in order to remain in the community and continue serving locally.
"I know that Lifeline will be looking at applications and needing applications in this transition," Burns said.
AMR did not respond to requests for comment in time for publication.
R. Hans Miller may be reached at rmiller@columbiabasinherald.com. He welcomes letters to the editor and any news tips or feedback on the paper that readers might provide. The Columbia Basin Herald will follow up on this situation as it continues to develop in the coming months.
About Lifeline Ambulance, Inc.
Headquarters: Wenatchee, Wash.
509-663-4602
Counties served: Chelan, Douglas, Okanogan
Square miles served: Roughly 20,000
Calls per year, excluding Grant County: About 10,000
EMS staff: About 75 serving out of five locations
SOURCES: Lifeline Ambulance, Grant County
___
(c)2023 the Columbia Basin Herald, Wash.
Visit the Columbia Basin Herald, Wash. at www.columbiabasinherald.com
Distributed by Tribune Content Agency, LLC.
McClatchy-Tribune News Service