NC man arrested for allegedly stealing ambulance, hitting patrol car
The 25-year-old man reportedly led highway patrol on a pursuit after stealing the rig from a hospital
---
By EMS1 Staff
GREENSBORO, N.C. — A North Carolina man was arrested and faces 16 charges after police say he stole an ambulance, struck a patrol car and led highway patrol on a pursuit.
Daniel Williams, 25, reportedly stole the ambulance from a hospital on Saturday night and hit the patrol car as it attempted to recover the rig, injuring an officer, according to FOX8.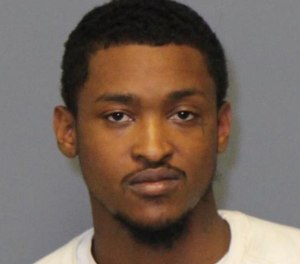 The following pursuit, during which Williams is said to have reached speeds of 70 mph in an area with a 35-mph limit, ended when deputies used stop sticks on the road.
Williams's bond was set at $1 million and he faces over a dozen charges, including felony larceny of a motor vehicle, assault with a deadly weapon with intent to kill, felony hit-and-run and speeding to elude arrest.
The ambulance was recovered, and no other injuries were reported. Officials said the officer's injuries were minor.