Mo. officials say FBI investigating threats over ambulance purchases
Threats were allegedly made against Cole County officials after the county switched to a Canadian ambulance manufacturer
---
By Laura French
COLE COUNTY, Mo. — Commissioners in a Missouri county say the FBI is investigating threats made against county officials following a switch in ambulance supplier. 
Cole County Western District Commissioner Kris Scheperle said that targeted threats were made regarding "loss of employment" and a "takeover" of the county's EMS service after the commission decided to purchase ambulances from a Canadian manufacturer instead of the Missouri-based manufacturer they previously used, according to ABC 17.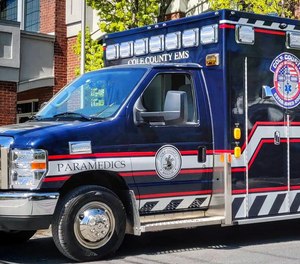 The county had been purchasing its ambulances from Osage Industries since 2009, but said they saved $17,000 per unit by switching to the Canada-based company. Those additional funds were used to purchase equipment including ventilators and IV pumps, officials said. 
The majority owner of Osage Industries is the brother of Missouri Lt. Gov. Mike Kehoe, John Kehoe, according to ABC 17. 
A part owner of Osage Industries, Kyle Shimmens, released a statement saying, "We are aware of the investigation going on that involves the Cole County Courthouse. We await the outcome of the investigation and that's all we really have to say." 
The Kansas City FBI office stated that it would not confirm or deny that it was conducting an investigation.