Man arrested for shattering ambulance window with rock
Bruce Diamond, a homeless man, was arrested after throwing a rock at the ambulance while it was parked at a curb
---
By EMS1 Staff
CINCINNATI — A man was arrested and accused of throwing a rock at an ambulance and shattering the window while two firefighters were inside.
Cincinnati.com reported that the Cincinnati Fire Service ambulance was parked at a curb when Bruce Diamond, a homeless man, allegedly threw a rock at the window.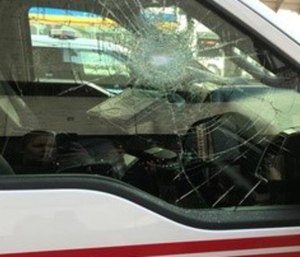 The department was forced to take the ambulance out of service for repairs, according to police.
Court documents said Diamond was arrested and charged with vandalism. The incident is currently under investigation.