Minn. police: Teens crashed stolen vehicle into ambulance during pursuit
St. Paul police said the Allina Health ambulance was carrying a patient at the time of the crash
---
By Laura French
ST. PAUL, Minn. — Police in a Minnesota city say two teenagers crashed a stolen vehicle into an ambulance on Wednesday night while being pursued by officers.
The Allina Health ambulance, which was carrying a patient, was struck by an SUV that St. Paul police say was stolen by two boys aged 15 and 17, CBS Minnesota reports. Police said the SUV was being pursued by officers due to it being reported stolen and involved in a series of carjackings and robberies the same night.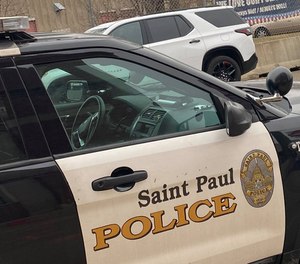 Officials said no one in the ambulance was hurt in the collision. After striking the ambulance, the teens allegedly fled on foot and were apprehended a short time later.