Centered in Hope
Hope, Arkansas-based Pafford EMS went the extra mile – 750 of them – to save a young father in desperate need of an ECMO bed
---
The global COVID-19 pandemic hit the Southern U.S. states hard, and especially hard during the late summer of 2021. EMS ambulance crews from every discipline were continually challenged with long hospital bed wait times due to the lack of staffed emergency room beds for their patients and/or lack of ICU and other specialty care accommodations. Long-distance ground transports were necessary in many cases. Air ambulance requests also doubled as ICU and ECMO beds became in high demand.
One early afternoon in early August, Clay Hobbs, chief operating officer for Hope, Arkansas, based Pafford Medical Services, received a call from a friend, a local sheriff's deputy, about Jeremy Hubbard, a sheriff's officer in Nevada County, Arkansas. Hubbard – a young husband and father – had contracted COVID-19 and was in the neighboring Baptist of Arkadelphia Hospital ICU, declining fast and in desperate need of an ECMO bed.
Clay immediately informed Jamie Pafford-Gresham, the company CEO, and his colleague Jennifer Revels. Together, they began searching for an available ECMO bed in Arkansas. After thoroughly exhausting their resources in Arkansas, they widened the search to all the surrounding Oklahoma, Mississippi and Louisiana states. In total, they searched more than 50 hospitals as far away as Salt Lake City in the west and New York on the East Coast.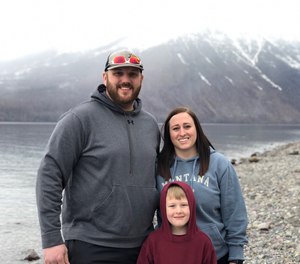 Hobbs, who oversees Pafford's125,000-plus air and ground annual ambulance responses in Arkansas, Mississippi and Oklahoma, noted he checked Hubbard's Facebook page while he waited to hear back from scores of hospitals. "There he is in photos with his wife and son, and it just hit me how their lives would drastically change without a husband and a dad," he said. "At about midnight, I called my last chance possibility in Chicago and learned there were no ECMO beds there either. I was so sad and discouraged, I just put my head down on my pillow and cried."
Hobbs had only been asleep for about an hour when the Chicago hospital called back, saying a bed had become available. He immediately began the process of calling in a pilot and air medical crew, arranging Hubbard's CCT transfer to the aircraft as well as making sure a Chicago-based ambulance would get him from the airport to the waiting ECMO bed at the hospital.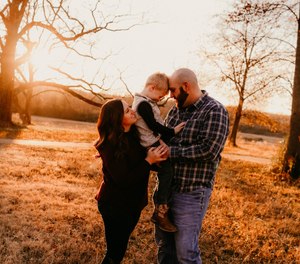 Hubbard's wife, Brittany, posted on social media, "Jeremy is in a CCU here in Chicago! He handled the trip very well according to Pafford! (Who went above and beyond for us) I'm talking at one point a team member from Pafford was on the phone praying with Juanita (Jeremy's mother) while they were in the plane preparing for take-off! Angels in disguise!"
'We aren't taking care of strangers'
After months of treatment, Hubbard was released from the Chicago hospital. Pafford Medical Services also arranged for his transport to the PAM Health Specialty Hospital of Texarkana before he was finally released to go home.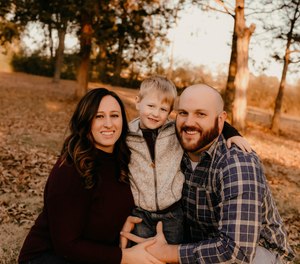 Jamie Pafford-Gresham, Pafford's CEO, remarked about the experience, "For the most part, in all the areas we serve, we aren't taking care of strangers. We are taking care of friends, friends of friends and neighbors. We are all people have when they need an immediate medical solution. We're honored to take up this mantle as difficult as it may be for us personally or professionally. Making a difference is what we're here for every day."
Pafford Medical Services was awarded the NAEMT's Dick Ferneau EMS Career Service of the Year 2021 Award at the EMS World EXPO Opening Ceremony on Oct. 5, 2021 for outstanding performance. Pafford's 1,400 employees provide BLS, ALS, critical care transport and special event medical standby services with a fleet of more than 200 ambulances, four fixed-wing aircraft and three medical helicopters.