Ohio air ambulance launches GPS app to quicken response
The app allows first responders to easily request and track a CareFlight ambulance without using their radio
---
DAYTON, Ohio — A new app has been introduced by CareFlight that helps emergency crews request CareFlight response more efficiently. 
First responders in the area no longer have to make requests for CareFlight through radio traffic or check on their location.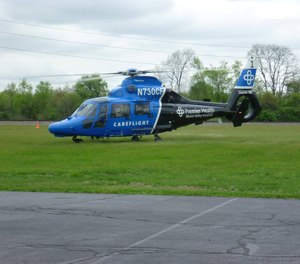 The app sends a GPS location of the emergency to the CareFlight Communications Center, allowing first responders to track CareFlight's response and location.
"It frees our hands up and lets us care for the patients and gets help to us quicker," Chief Mark Ater said, director of public safety and a firefighter and paramedic in Union City.
The ability to expedite CareFlight response is especially important to rural communities.
"As a rural EMS, we probably use CareFlight more than departments that are closer to hospitals," Ater said.
The app was introduced in January and went through a series of testing with area agencies.
The development of the app included collaboration with Flight Vector, a flight dispatch software.
———
©2020 the Dayton Daily News (Dayton, Ohio)
McClatchy-Tribune News Service