Study: Cardiac arrest response time longer for low-income areas
Researchers who looked at thousands of 911 calls found that response times for cardiac arrest incidents in low-income areas are 10 percent longer
---
By EMS1 Staff
SAN FRANCISCO — A recent study found that response times for cardiac arrest calls are longer in low-income areas.
According to the study, conducted by researchers at the University of California's Department of Emergency Medicine, response times to cardiac arrest calls are 10 percent longer in low-income areas.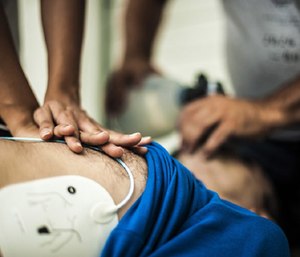 Researchers looked at 63,600 calls to 911 for cardiac arrest incidents and compared response times to zip code-based income levels and national benchmarks that recommend response times of four, eight and 15 minutes from cardiac arrest calls.
The average total EMS time for the highest income zip codes was 37.5 minutes, with the average time for the lowest income area being 43 minutes.
"Patients with cardiac arrest from the poorest neighborhoods had longer EMS times that were less likely to meet national benchmarks compared with those from the wealthiest neighborhoods, which may lead to increased disparities in the delivery of prehospital care over time," researchers said.
Researchers added that "understanding where gaps exist can help guide improvements in policies and develop interventions to address prehospital care disparities and ultimately disparities in patient outcomes."