Cincy teen's death leads to major 911 center changes
Cincinnati Councilwoman Amy Murray said the launch of Smart 911 "will be able to save lives"
---
By EMS1 Staff
CINCINNATI — A 911 center has undergone major changes since the death of a teen, including the launch of lifesaving technology.
WLWT reported that the death of Kyle Plush, who called 911 when he was trapped in his van but was unable to be located in time, prompted Cincinnati officials to implement Smart 911, a program that will display a caller's key information to dispatchers on their screen.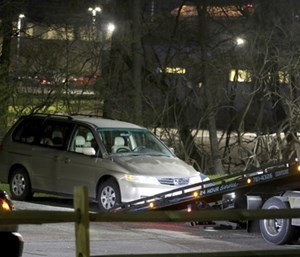 "The benefit for us is that it's going to give us readily and quick access to a wide variety of information that you provide for us that our call takers would otherwise have to ask you for," Cincinnati Emergency Communications Center Director Jayson Dunn said.
Officials said residents will be asked to add their name, address, medical conditions and emergency contacts at Smart911.com, but more information can be provided.
"So, if a firefighter is going to your house and you have said, 'We have someone who has a problem walking,' they will know that. If you have your dogs that are kept in a back hallway when you're gone and there is a fire, you can put that in there," Murray said.
Councilwoman Amy Murray said the implementation of the technology "will be able to save lives."
Plush's parents have been pushing for change since the death of their son.
"As a mother who has suffered a tremendous loss, I urge you to go to smart911.com and sign up now," Plush's mother, Jill's said.