The top 10 strangest EMS calls of 2017
Trust us, the biggest head-scratcher stories of the year will have you saying "what did I just read?" all day long
---

By EMS1 Staff
You may think you know how weird this year was, but if you forgot about these stories then you've got another thing coming.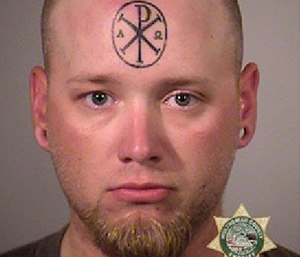 From a man who had a fish jump down his throat when he pretended to kiss it to a skydiver who somehow survived after colliding with an airplane, you'll definitely be trying to wrap your head around exactly what happened until New Year's Day.
10. Man calls paramedics for himself after hitting 5 cars, fleeing on foot
A man hit five cars after dropping his grandmother off at a FEMA assistance location and fled the scene. Hours later, the suspect called paramedics after fleeing to a Wal-Mart to be treated for injuries he could have possibly sustained from the crashes. He was not injured.
9. Patient escapes ambulance, stands naked 30 feet above highway
A schizophrenic man escaped while being transported in an ambulance — climbing a 30-foot-tall excavator on the Palmetto Expressway before removing his clothes and claiming to be a serial killer. Police found him standing naked on top of the construction vehicle, threatening to "kill everyone."
8. Skydiver survives after being entangled under plane
A small plane with an entangled skydiver hanging under the aircraft for about an hour was able to land safely. The jumper only sustained bruises.
7. Rattlesnake bites man who tried to kiss it
A Florida man leaned in to kiss a rattlesnake, but got bitten on the tongue instead and had to be airlifted to the hospital.
6. Woman who didn't know she was pregnant gives birth on sidewalk
Christine Harvey was waiting for a friend to drive her to the hospital after mysterious abdominal pain when the source revealed itself. Harvey, who says she didn't know she was pregnant, gave birth on the sidewalk outside her apartment complex.
5. Man hiding from police calls 911 for help after getting stuck
A Utah man who was hiding from police and fled arrest had to call 911 to be rescued after getting stuck for more than six hours in the church boiler room he was hiding in.
4. Indonesia man swallowed whole by python
Villagers were searching for 25-year-old Akbar until they found scattered palm oil fruit, a picking tool and a boot, and an engorged 23-foot-long reticulated python.
3. Man claims he attacked EMT due to PTSD, fighting Russians
Gregory Bass Jr. allegedly attacked a deputy and EMT, later claiming he thought they were Russians and that he had PTSD from being stationed in Uzbekistan after being forcibly removed from a shelter.
2. Paramedics save man after whole fish jumps down his throat
A man was saved by paramedics after a fish jumped down his throat and caused him to go into cardiac arrest. The man was joking around with the 5.5-inch fish, pretending he was going to put it in his mouth when it broke free. The fish, which was a dover sole, finally came out after six dangerous attempts. In case you need a happy ending, the man reunited with the heroic (and baffled) paramedic who saved him.
1. Firefighter to dispatcher: Python 'won't let go' of woman's hand
When police and firefighters arrived on the scene of a snake bite call, they found a ball python with its teeth and body still wrapped around the hand of a woman after she tried to give it a bath.