Man steals ambulance from hospital, AMR employee's ID
Durelle Johnson jumped into the unattended rig while an AMR employee was dropping off a patient inside the hospital
---
By EMS1 Staff
AKRON, Ohio — A man was arrested after stealing an ambulance from a hospital.
News 5 Cleveland reported that Durelle Johnson jumped into the unattended vehicle and drove off while an AMR employee was dropping off a patient inside the hospital.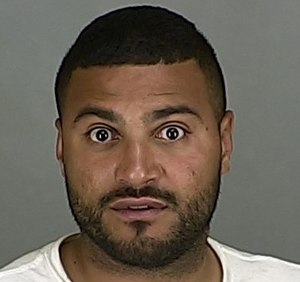 While on scene, officers were notified that an ambulance was involved in a crash near the hospital. After the crash, Johnson jumped out of the rig and fled the scene.
Two hours later, officers responded to a suspicious persons call and found Johnson with a black backpack of medical supplies and the AMR employee's ID.
Johnson was arrested and charged with receiving stolen property. His bond was set at $25,000.
The crash remains under investigation.