Public-private partnership awarded $1M to create public safety innovation platform
Responder Corp, RapidSOS, the Orleans Parish Communication District and the Western Fire Chiefs Association were awarded the grant to develop the R2 Network
---
By Laura French
NEW YORK — Four organizations in a public-private partnership have been awarded a $1 million government grant to develop a platform for connecting public safety departments with creators of innovative tools and technology. 
Responder Corp, RapidSOS, the Orleans Parish Communication District and the Western Fire Chiefs Association received the Accelerate R2 Network Challenge grant funded by the Economic Development Administration, the National Institute of Standards and Technology and the FirstNet Authority, according to an announcement made Wednesday.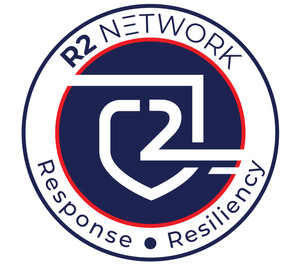 The partnership will match the funds and put $2 million toward building the R2 Network, a platform meant to "close the technology gap in emergency response and public safety," according to the announcement. 
The R2 Network will consist of three parts: R2 Learn, which will contain resources to educate entrepreneurs and departments about the unique challenges and opportunities of public safety markets, R2 Portal, an online solution for innovators and departments to source, vet and commercialize or deploy new technology, and R2 Connect, a series of programs and events for stakeholders to share and exchange best practices and new technology. 
"With the COVID-19 pandemic consistently generating new and unique demands from our citizenry, strengthening intelligence and response innovation is as critical as ever," said Orleans Parish Communications District Executive Director Tyrell Morris in a statement. "We are excited to participate as the 9-1-1 agency representative in the R2 Network, providing insights into challenges agencies are facing across the country."
The R2 Network will be free-to-use, self-sustaining and available nationwide, the announcement stated. The State of New Hampshire will also serve as a strategic partner and collaborator on the project. 
"By bridging the gap between innovators and first responders, the R2 Network will help ensure public safety has the right technology to solve ever-growing needs," Responder Corp CEO Nathanial Wish said in a statement. "Our team is committed to building the long-needed resources we believe will accelerate the speed at which technology can help build more responsive and resilient communities."