Paramedics play key role in NY's new telehealth program
"ER on demand" seeks to cut down on emergency department trips and offer convenient, affordable patient care
---
By Jessie Forand
NEW HYDE PARK, N.Y. — Paramedics will play a vital role in Northwell Health's new "ER on Demand" telehealth program, which will help connect patients with care from their homes.
From 8 p.m. until 8 a.m. daily, a paramedic will answer calls as they come in to the program from New York's largest healthcare provider with 23 hospitals, 830 outpatient facilities and more than 16,600 physicians.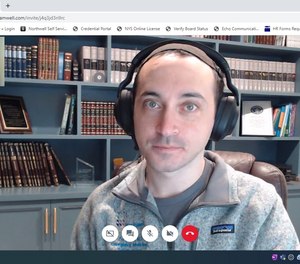 Upon answering, the paramedic will determine what's needed, whether an ambulance is required and then, within an hour, connecting patients to an emergency medical physician via video chat.
This means patients may not have to make a trip to the emergency department or, if they do have to go to the Northwell ED, the "ER on Demand" doctor will fill awaiting staff in on the patient's situation.
Telehealth doctors can write prescriptions and may be able to arrange at-home delivery in certain areas.
Follow-up calls will be placed the next morning by a team member to check in.
According to a press release, patient Margaret Huang used the service during its pilot phase to seek care for her asthma.
 "There were no urgent cares open around me and I just couldn't stop coughing," she said. "I usually calm down in a few minutes but I was still coughing after more than 30 minutes and I was getting worried already."
She was able to get an inhaler from a nearby pharmacy before it closed for the night.
Virtual visits are intended to be both convenient and affordable, and are expected to cost between one-third to one-fifth less than an emergency department trip, likely with lower copays, too.
The new service is available throughout New York State and can be accessed by calling (833) 556-6784 or (833) 55-NORTH, or by opening the Northwell Health app and scheduling through the ER on Demand tile.