Study shows disparities in EMS use, hospital arrival for recurrent strokes
The American Stroke Association's research showed that hospital arrival time varies by stroke history, race, age and marital status
---
By Leila Merrill
NEW ORLEANS — The time it takes for a patient to arrive at a hospital after a recurrent stroke varies by stroke history, race, age and marital status, according to preliminary research by the American Stroke Association. 
The data will be presented at the International Stroke Conference 2022 this week.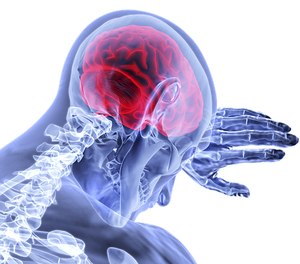 According to the research, individuals experiencing stroke are more likely to get to a hospital if the stroke symptoms are severe, if they are married or living with a partner, or if EMS providers transported them. Of those who were transported by EMS, the study found that those patients received faster evaluations and treatment.
The study also showed that Black adults having a recurrent stroke were less likely to arrive at a hospital in under three hours.
In addition, the study showed that stroke patients who were married or living with a partner were less likely to use EMS compared to those who were single.
The researchers looked at first-time and recurrent stroke cases from the Brain Attack Surveillance in Corpus Christi project between Jan. 1, 2000 and Jan. 1, 2020 for use in the study. 
The International Stroke Conference 2022 is happening this week in New Orleans and online.