Intoxicated teen steals ambulance, attacks cops
The 18-year-old later told police he had taken a mix of MDMA and cocaine
---
FORT COLLINS, Colo. — An 18-year-old who stole an ambulance, committed indecent acts and attacked two deputies told police he had taken MDMA and cocaine the night the incident happened.
Stefan Sortland stole an ambulance early on Nov. 1 after being kicked out of a concert. Medics from Poudre Valley Hospital were treating an intoxicated student on a Colorado State University campus when the ambulance was stolen, The Denver Channel reported.
Police later found the ambulance, using its GPS, in the middle of a highway with several doors open, front-end damage and fluid leaking. An officer said it appeared the driver hit the raised median, jumped the curb, hit a sign, went the wrong way and crossed back over the median before stopping.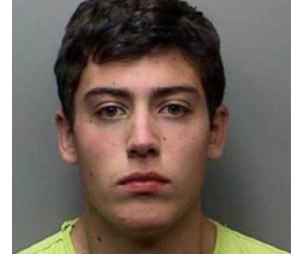 Sortland was found 30 yards away wearing an EMT vest. Police shot him with a stun gun when he didn't follow their orders and took him into custody. Sortland had with him a cellphone, a blanket and a box of Wheat Thins.
At the Loveland Police Department, Sortland "stood on a bench, kicked the wall and masturbated."
Later while in the booking area at the Larimer County Sheriff's Office, Sortland attacked two deputies who were bringing him lunch, allegedly punching one in the face.