Lawsuit alleges insufficient background check on Fla. medic accused of sexual assault
The former medic reportedly had his license suspended in another state due to similar allegations
---
By Laura French
FRANKLIN COUNTY, Fla. — A lawsuit filed in Florida last week claims a hospital failed to do a proper background check on a former paramedic accused of sexually assaulting patients.
The lawsuit filed Thursday against the Weems Memorial Hospital and its ambulance service alleges that the hospital should have realized Robert E. Major, a former Weems paramedic, had been accused of similar offenses before he was hired in 2018, according to the Tallahassee Democrat. The lawsuit was filed by a woman identified only as "C.H.," whom Major is accused of sexually assaulting during an ambulance transport in 2019.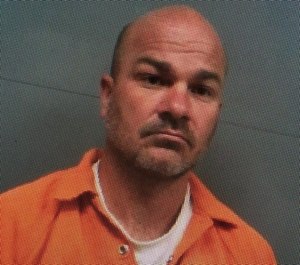 The complaint states that Major had previously been employed as a paramedic in Michigan, where he received a disciplinary suspension of his license due to similar allegations of sexual misconduct. Major also reportedly had an active warrant for sexual assault charges out of Michigan at the time of his 2019 arrest. 
In Florida, Major was charged with lewd and lascivious battery of an elderly person in relation to incidents involving C.H. and another woman, according to court records. He is also named as a defendant in C.H.'s lawsuit. 
C.H. reported that Major sexually assaulted her during an ambulance transport in April 2019 while also administering morphine to her multiple times. Major has pleaded not guilty in the case, which is still pending trial. Charges were dropped in the case involving a second patient after the patient died in 2020. 
Weems hospital staff told the Tallahassee Democrat in 2019 that they were unaware Major had ever worked in Michigan or that he had previously been accused of sexual assault. Prior to being hired at Weems, Major had most recently worked for DeKalb County Emergency Medical Services in Alabama, according to hospital staff.