Fallen Pa. paramedic inspires petition for stricter roadway laws
Paramedic Michael Bedner, a former colleague of fallen Paramedic Supervisor Matt Smelser, launched the online petition
---
By Laura French
PITTSBURGH — A friend and former colleague of fallen Pennsylvania Paramedic Matt Smelser, who was struck and killed by a vehicle in the line of duty earlier this month, has launched an online petition to enact stricter roadway laws.
Paramedic Michael Bedner is calling on Pennsylvania lawmakers through a Change.org petition for changes that would include: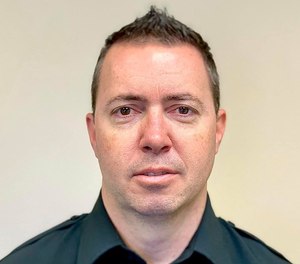 More advanced warnings to motorists approaching emergency scenes.
Decreased speed limits based on weather-related road conditions or the presence of an emergency vehicle.
Safer roads with more room to pull over and increased penalties for those who fail to yield to emergency vehicles, speed through emergency scenes or drive distracted, negligently, or under the influence.
"Police officers, firefighters, EMS providers, tow operators, construction and utility workers are all members of our communities and have families at home waiting for them," Bedner says in the text of the petition. "As a first responder myself, this issue is near and dear to my heart as I have witnessed first hand many close-calls while working incidents along the roadways and have recently lost a mentor, friend and fellow paramedic to a tragic roadway accident in the line of duty."
Currently, the petition has about 1,370 signatures, and Bedner says he would like to see that number rise to 100,000.
Bedner also shared a Google Map on social media marking the deaths of first responders and other workers who have died in roadway incidents in Pennsylvania.
"These are men and women, mothers and fathers, sisters and brothers, husbands and wives, aunts and uncles, grandmas and grandpas, friends and coworkers WHO NEVER CAME HOME," Bedner wrote.