E-scooter, e-bike, hoverboard injuries jump 70%
The U.S. Consumer Product Safety Commission identified more than 190,000 ED visits due to micromobility products in the past four years
---
By Kerri Hatt
WASHINGTON, D.C. — A soon-to-be-released U.S. Consumer Product Safety Commission (CPSC) report has identified a steady 70% increase in ED visits due to injuries involving micromobility products (e.g., scooters, hoverboards, and e-bikes) over the past 4 years.
According to a CPSC press release, while data was consistent with many people staying home in 2020, which led to a slight reduction in scooter use, injuries and deaths continue to rise.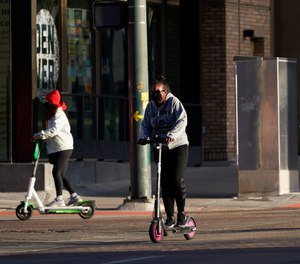 The CPSC recorded more than 190,000 ED visits involving micromobility products from 2017 through 2020 (34,000 in 2017, 44,000 in 2018, 54,800 in 2019 and 57,800 in 2020. The release noted much of the increase was attributable to e-scooters.
CPSC data identified 71 known fatalities associated with micromobility products from 2017 through 2020.
The CPSC noted the hazards associated with micromobility products primarily fall into three categories: mechanical, electrical and human factors. Injuries occurred most frequently to upper and lower limbs, as well as the head and the neck.
The CPSC offered the following advice to share with community members to avoid e-scooter and other micromobility product injuries as consumers increase their use to return to work and school:
Always make sure to wear a helmet.
Before riding an e-scooter, make sure to check it for any damage (e.g., handlebars, brakes, throttle, bell, lights, tires, cables and frame) that can lead to loss of visibility and control or a crash.