Mass. transport company to sponsor EMS students
In addition to paying for CPR classes, Coastal Medical Transportation Services is also providing tuition reimbursement for newly certified EMTs and paramedics it hires
---
By Leila Merrill
SOUTH YARMOUTH, Mass. — Coastal Medical Transportation Services announced this week that it has expanded its partnership with Cape Cod CPR to tackle the EMS shortage.
CMTS is sponsoring new EMS/paramedic students who attend Cape Cod CPR's classes.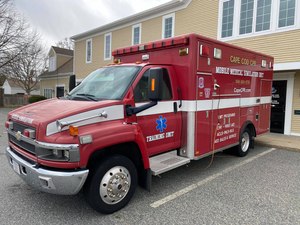 The medical transportation company is also providing tuition reimbursement for newly certified EMTs and paramedics who join CMTS.
In addition, it is providing hiring bonuses, nighttime and weekend differential pay, a 401K with a 5% match and shift pick-up bonuses.
"By collaborating with the CMTS team, we are able to provide our students with immediate access to rewarding career paths," said Matt Regan, president and program director, Cape Cod CPR. "We are proud to work alongside CMTS to strengthen the EMS industry on the Cape."