EMTs grant dying woman's final wish to see lighthouse
EMTs Brian Costa and Era Koroveshi drove the ambulance for over an hour to take hospice patient Laura Mullins to see the Scituate Lighthouse
---
SCITUATE, Mass. — An EMT crew granted a dying woman's final wish to see a lighthouse.
CBS News reported that Brewster Ambulance Service EMTs Brian Costa and Era Koroveshi jumped at the chance to help when hospice patient Laura Mullins' nurse, Beverly Bellegarde, reached out to the agency for help with Mullins' final request.
Mullins, 55, is an avid lighthouse fan, but never got the chance to see one in person.
"These EMTs didn't have to do this. They could have said no. They felt compelled to make this wish come true," BAS spokesperson Johnathon Bobbit-Miller said.
The EMTs, accompanied by Bobbit-Miller, drove for over an hour in the ambulance to transport Mullins, her chaplain and Bellegarde to the Scituate Lighthouse.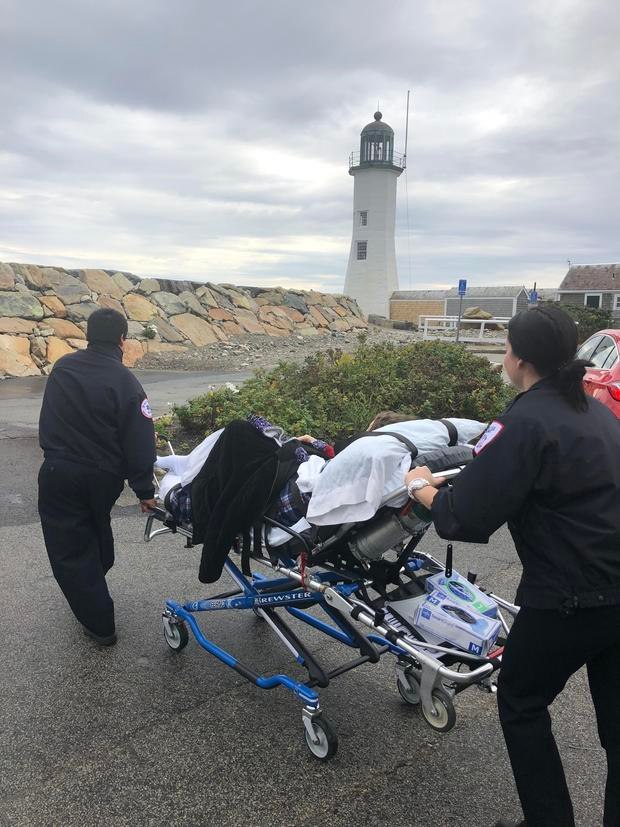 Bobbit-Miller said it was "a cloudy, windy day all morning," but the weather changed for the better when they arrived at their destination.
"The rain actually stopped as soon as we took her out of the ambulance."
The EMTs rolled Mullins up to the lighthouse so that she could touch it with her own hands.
"She asked if she could see both the lighthouse and the harbor, she said that she could hear the waves," Bobbit-Miller said. "Her face was glowing. She sat up and said, 'My dream has come true.'"
The chaplain said a blessing while the group stood by the lighthouse, and Bobbit-Miller said bystanders were touched by the event.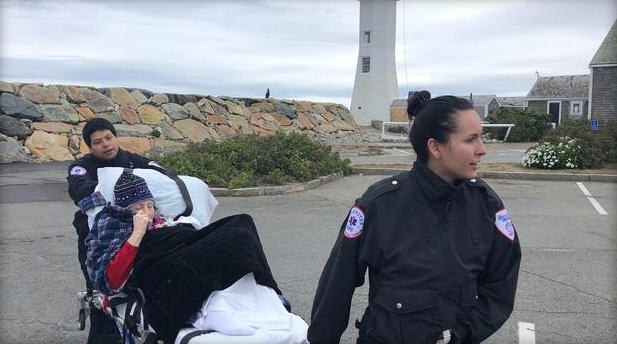 "Even bystanders were standing around and you could see some tears," he said.
The crew then stopped at McDonald's so Mullins could enjoy her favorite sandwich. Bobbit-Miller said the day meant a lot to Mullins.
"She seemed at such peace," he said. "She said, 'I'm ready to go now.' To provide someone's final wish to see a lighthouse, it was really an amazing experience to be a part of that."