EMS responses requested for survey on pediatric education
Responses to the survey will inform future pediatric disaster education curriculum
---
By Laura French 
CLEVELAND — A survey designed to help guide improvements to pediatric disaster education curriculum is seeking responses from EMS providers and medical directors.  
The Eastern Great Lakes Pediatric Consortium for Disaster Response is conducting the survey to identify gaps in pediatric education and training for all levels of prehospital care providers, according to a news release. The survey takes less than 20 minutes to complete and will be open for responses from June 1 to June 15.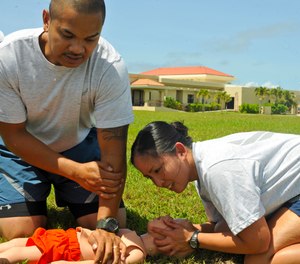 "There has never been a more important time to draw on the real-world experience of the EMS community to improve pediatric disaster readiness," said Dr. Deanna Dahl-Grove, associate professor of pediatric emergency medicine at Rainbow Babies and Children's Hospital and co-principal investigator on the project. 
The survey is meant to build on a pediatric disaster education gap analysis conducted during the 2011 Pediatric Disaster Preparedness Curriculum Development Conference. 
Results of the survey will be compiled and shared broadly at the conclusion of the project.