Clinical scenario: Pediatric seizure patient at a museum
You are dispatched to a report of a patient suffering from a seizure
---
Engine 2441 respond Priority 2 to the natural history museum for a report of an 8-year-old girl experiencing a seizure.
You arrive on scene and are met by Mrs. Miller, a second grade teacher from the local elementary school. She says that the class was at the museum for a field trip when one of the students collapsed and started having seizure-like activity.
You are escorted to the museum office where the teacher directs you to a young girl named Janet. She is a recent transfer into the class and Mrs. Miller states that she doesn't know much about Janet's medical history. Janet's parents did fill out a medication card, which indicates that she takes carbamazepine twice daily but there is no reference about why she takes the medication.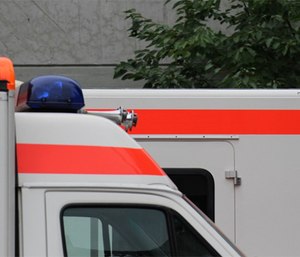 Mrs. Miller describes how she assisted Janet's fall and says that the child did not strike her head. The seizure activity was full body in nature and lasted approximately two minutes. Janet has not regained consciousness after the seizure.
While performing your assessment, Janet begins seizing again. You recall that your protocol for pediatric seizures authorizes treatment after multiple seizures, but you can't recall if that goes into effect after two or three seizures.
Consider the following questions as you develop a treatment plan for Janet.
What reference material do you carry with you on scene to review infrequently used protocols?
What resources do you have with you to identify unfamiliar prescribed medications?
What is the safest way to calculate weight-based drug dosages on scene?
What if you carried all your reference materials with you on a daily basis?
Post your answers in the comments and view the solution for this scenario.