Texas agency launches pilot program to carry whole blood
Two Austin-Travis County EMS response units will carry the low-titer O+ whole blood in specialized coolers
---
By Leila Merrill
AUSTIN, Texas — Austin-Travis County EMS on Tuesday launched a pilot program to carry whole blood.
To start, two ATCEMS response units – a district commander and a medical officer – will carry low-titer O+ whole blood. The blood will be carried in specialized coolers inside the ATCEMS units.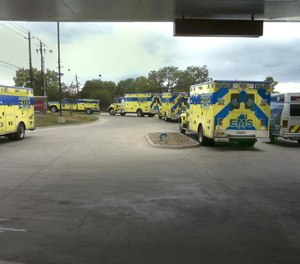 ATCEMS, the Office of the Chief Medical Officer and the nonprofit We Are Blood have been working together for over a year to develop the program.
"Every second counts when you are dealing with a life-threatening hemorrhage, so carrying blood products with the ability to administer them in the field could very likely be the difference between life and death for these patients," said Deputy Medical Director Heidi Abraham. "Prior to this, we only had the ability to stop the bleeding, and try to replace the lost blood volume with IV fluids, which is not the best option for hemorrhaging patients."
We Are Blood is a nonprofit blood center serving Central Texas and the sole provider of blood products in the area.
Acadian Ambulance has a whole blood program in neighboring Bastrop County.