Ohio cities and counties could reach giant opioid settlement soon
Lawyers representing the plaintiffs across the country laid out a framework for negotiating a settlement, which could mean these communities getting billions of dollars to split
---
Kaitlin Schroeder
Dayton Daily News, Ohio
DAYTON, Ohio — During the last two years, the city of Dayton, Montgomery County and Butler County joined hundreds of local governments that have filed lawsuits claiming opioid makers, distributors and retailers knowingly fueled the overdose crisis.
Now lawyers representing the plaintiffs across the country laid out a framework for negotiating a settlement, which could mean these communities getting billions of dollars to split. The companies have yet to respond in court to the settlement framework.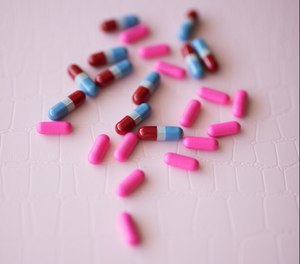 PREVIOUS COVERAGE
A settlement would resolve complex and historic ligation brought by more than 1,800 suits against opioid makers, distributors and retailers. Otherwise, the first trial is now scheduled to start Oct. 21. The case is before Judge Dan Polster in United States District Court.
Dayton Mayor Nan Whaley said the city's suit is important to show that someone was responsible for the opioid crisis, which she said has meant an incredible cost to the community.
"So they should pay for it since they decided that their greed was more important than people's lives," Whaley said.
The proposal creates a framework that groups all cities and counties into a negotiating class and then a defendant could pursue a group settlement with the class as a whole. All cities and counties will have the right to opt out of the proposed "Negotiation Class," according to Motley Rice, attorneys representing communities that filed lawsuits across the U.S.
This group would not include state governments, many of which filed their own suits. This includes Ohio, which has its own suits pending against distributors and manufacturers.
Attorneys for local governments unveiled the plan June 14. In an announcement about the settlement framework, attorney Joseph Rice, with Motley Rice, stated "this opioid litigation is one of the most urgent, complex and challenging litigations to ever go through U.S. courts."
This settlement structure is designed to make sure governments have a voice in settlement negotiations and that defendants could have a relatively global resolution to the mountain of suits.
To approve any settlement, the class would have to have 75 percent of members voting in favor. The settlement portions for each community would be weighted based on the amount of opioids distributed, the number of opioid deaths, and the number of people with opioid use disorder in a community.
Polster would need to approve of the communities joining together under this framework to negotiate settlements.
"If Judge Polster grants final approval, this will be a major step forward toward productive negotiation and, ultimately, another step closer to the best litigation outcome possible – a comprehensive resolution with nationwide reach to match the nationwide crisis," Rice stated.
This does not obligate any defendants to make a settlement offer to the negotiating class.
Any money that could come from a potential settlement would come after hundreds of local overdose deaths and years of communities spending on law enforcement, fire, EMS, treatment and recovery related to the addiction crisis.
"Well it won't remedy the problem and it won't make anyone whole, as far as the pain and suffering and money spent to battle the opioid crisis. But it helps," Butler County Commissioner Don Dixon said. "And when you're running budgets as close as everyone is today, when dollars are so scarce, every bit helps."
Montgomery County announced in February 2018 that it would be suing opioid manufacturers and distributors. The city of Dayton announced its suit in June 2017 against more than a dozen pharmaceutical companies, distributors and pain specialists. In November 2017, Butler County filed suit against 20 major drug companies and distributors.
The lawsuits were filed following a dramatic rise in opioid overdoses and deaths in the region and across the U.S. There were 4,162 unintentional opioid overdose deaths in Ohio in 2017, according to the Ohio Department of Health.
The pharmaceutical companies and distributors have previously denied the claims that they are at fault.
John Parker, spokesman for the Healthcare Distribution Alliance, a trade group representing distributors, said "the idea that distributors are responsible for the number of opioid prescriptions written defies common sense and lacks understanding of how the pharmaceutical supply chain actually works and is regulated. Those bringing lawsuits would be better served addressing the root causes, rather than trying to redirect blame through litigation."
While the defendants have filed several motions to dismiss, Polster has allowed the case to move forward and previously called the opioid crisis "a man-made plague."
Thank you for reading the Dayton Daily News and for supporting local journalism. Subscribers: log in for access to your daily ePaper and premium newsletters.
———
©2019 the Dayton Daily News (Dayton, Ohio)
McClatchy-Tribune News Service