EMT, nurse save man who had seizure in port-a-potty
Fort Belknap EMT Troy Kuntz and his fiancée Nurse Jessica Gallus were on their way to adopt a puppy when they discovered the man on the floor of the port-a-potty
---
By Laura French
FORT BELKNAP INDIAN RESERVATION, Mont. — An off-duty Montana EMT and his fiancée, a nurse, helped save a man who was having a seizure in a port-a-potty Wednesday. 
Fort Belknap Indian Health Service EMT Troy Kuntz and ER Nurse Jessica Gallus were going to meet a co-worker who was bringing them a puppy when they stopped at a gas station and Kuntz needed to use the bathroom, according to the Havre Daily News.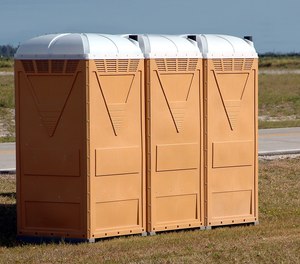 Kuntz opened the door of a port-a-potty to find a man on the floor having a seizure. He told Gallus to call for an ambulance and the two safely removed the man from the confined space. They stayed with the man and assessed him until EMS units arrived. 
Gallus said her coworkers told her she and her fiancé had saved the man's life, but she stated that they only did what they were trained to do, and what they do every day.