Tenn. EMT, former NFL player pulls gun on teens
EMT Jimmy Robinson was arrested for threatening teenagers who were playing pranks in his neighborhood
---
By EMS1 Staff 
MT. JULIET, Tenn. — Off-duty Nashville EMT and former Buffalo Bills player, Jimmy Jay Robinson, was arrested for allegedly confronting a group of teens with a gun. 
Police responded to a call regarding a group of teens pranking their neighbors: being loud, knocking on doors and running away, NEWS 4 reported. Jimmy Robinson, Jr., 43, was a resident in the area and decided to get into his car to look for the teens.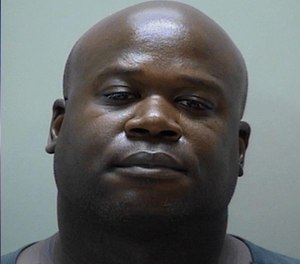 When he found them, Robinson pulled out a gun and ordered two of the five teens out of their vehicle. In a video published by Scoop Nashville, he is heard warning the kids that playing pranks such as this could lead them to be shot.
"We got a trooper that lives right here, we got cops that live all over here, this is the … south, everybody's got a … gun," Robinson said. "If I see this … truck on Carter's drive West again, I'm popping it, you got me?
Robinson has served with the Nashville Fire Department as an EMT since December 2018. The department released a statement regarding the incident that said Robinson had been assigned to alternate duties until an investigation was concluded. 
"We are aware of the charges against EMT Jimmy Robinson Jr. He is assigned to alternate duty in a non-safety related role pending an internal investigation," the statement read. "As part of our Civil Service process we will not be able to make a statement on his compliance or failure to comply with any of our OPGs because that could hamper further disciplinary procedures if warranted."