Memorial coin, fundraiser honor EMS providers who died from COVID-19
A coalition of national EMS organizations will raise money for the National EMS Memorial Service through sale of the memorial coin
---
By Laura French
FREEHOLD, N.J. — A coalition of national EMS organizations announced a joint fundraising effort to honor EMS providers who died from COVID-19 through the sale of a custom-designed memorial coin. 
The coin and fundraising effort were conceived by Paramedic Alan Lieberman, and the coin goes on sale starting June 1, 2020 through June 15, 2020. All proceeds from sales will be donated to the National EMS Memorial Service (NEMSMS).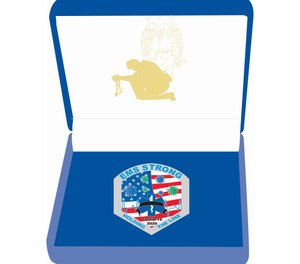 "As a veteran EMS service member for the last 22 years working in New York City and the tri-state area, it was devastating to see colleagues who save lives become the victims themselves," Lieberman said. "This coin is a testament to the men and women whom we've lost and all those who continue to serve on the front lines."
To date, there have been almost 40 known COVID-19-related deaths of EMS professionals.
The coin retails for $30, will be sold through Facebook and is solely dedicated to memorializing and honoring those EMS providers who lost their lives during the pandemic.
According to the "Covid19 EMS Memorial Challenge Coin" Facebook page, supporters of the fundraising effort include NEMSMS Treasurer Craig Yale, National Association of EMTs (NAEMT) Director Pamela Lane, Director of EMS and Disaster Preparedness Rick Murray of the American College of Emergency Physicians (ACEP) and ACEP Manager of EMS and Disaster Preparedness Patrick Elmes. 
Artwork for the inside lid of the coin presentation box was created by Paramedic Steve Berry, author of "I Am Not an Ambulance Driver."