Community rallies behind NJ EMT who suffered unexplained medical event
EMT Megan Franzoso is slowly recovering in the hospital after her heart stopped for 45 minutes
---
BERKELEY, N.J. — An EMT who suffered an unexplained medical event is being supported by her colleagues and community as she recovers in the hospital.
Patch.com reported that Berkeley Township EMS EMT Megan Franzoso's colleagues are raising money to help pay for her hospital bills that began adding up when her heart stopped for 45 minutes Sept. 15.
Franzoso has been recovering in the hospital ever since, and is making "slow but positive improvements," according to a GoFundMe set up to help cover costs.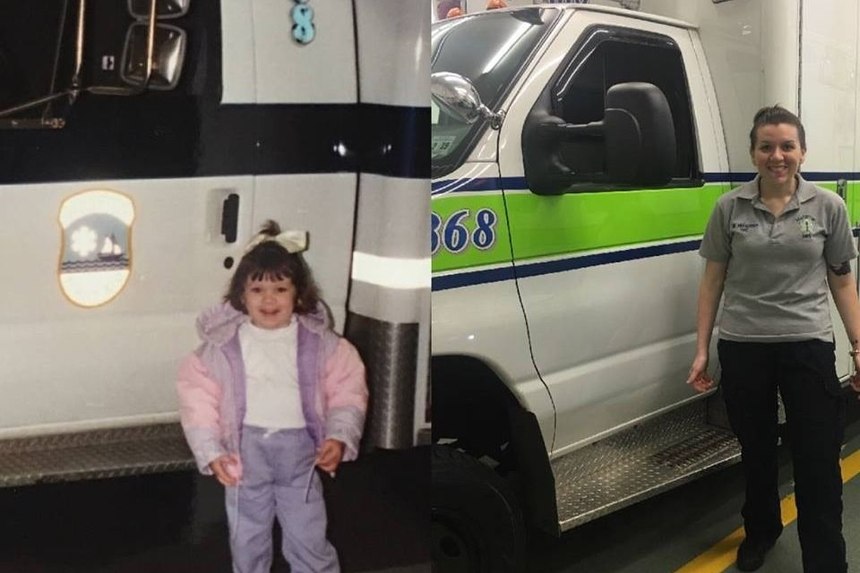 "During Megan's 45-minute-long cardiac arrest, she suffered severe hypoxia, resulting in brain damage," an update on the fundraiser page said. "At this point there is no further information available as to if or what a potential recovery could be or permanency of damage. Megan is awake and breathing, but not responding."
The update added that doctors are "hopeful for improvement."
"Other than her pacemaker, her age and general health should help her tackle the long recovery ahead of her," the update said. "Each passing day she is seemingly slightly more alert and following small, simple commands."
The EMS agency is hosting a spaghetti dinner fundraiser for Franzoso, as well as a wine and cheese fundraiser.  The GoFundMe page has raised more than $27,000.