EMS and the burden of explanation to lawmakers
911 calls are so diverse that lawmakers struggle with how to categorize EMS issues when it comes to policy initiatives; it's up to us to educate them
---
Expert analysis: Over the past 40 years we have fought among ourselves to create our identity, our raison d'être. But EMS is a complex dilemma, with more turmoil than ever before. The problem is, EMS in its current iteration, is a multifaceted industry with multiple purposes. Health care, public health and public safety are all functions that are touched upon by a local EMS service, to varying degrees, and to varying levels of success. Time to take EMS issues to Congress
By Allison G. S. Knox, American Military University
InPublicSafety.com
Emergency Medical Services (EMS) is an intriguing policy area because it encompasses numerous issue areas at the local, state and federal levels of government. Emergency medical technicians (EMTs) and paramedics are cross-trained between emergency medicine and public safety, which allows them to be creative and resourceful when handling 9-1-1 emergencies.
While it makes sense to an EMT or paramedic that they handle these diverse 9-1-1 situations, to lawmakers it can be enormously challenging to figure out how to categorize EMS among their many policy issues. Thus, it is often difficult for lawmakers to figure out specifically how to handle EMS-related issues.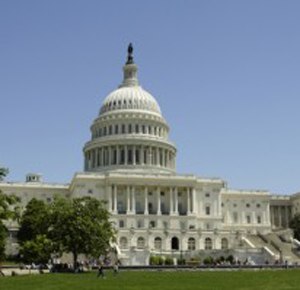 Insight into the Legislative Process
Members of Congress (Representatives and Senators at the federal level of government) usually have legislative assistants who handle a portfolio of issue areas. Within these issue areas, legislative assistants follow the wants and needs of the elected official's constituents as well as various pieces of legislation heading to the Senate and House floors, respectively.
Read full story: EMS and the burden of explanation to lawmakers