Ohio paramedic charged with stealing narcotics from county jail
The paramedic reportedly admitted to stealing six oxycodone pills while at work
---
By EMS1 Staff
HAMILTON COUNTY, Ohio — An Ohio paramedic working at a county jail has been charged with theft after police say he admitted to stealing narcotics.
Hamilton County Justice Center Paramedic Mark E. Taylor, 60, was arrested on Saturday and is accused of taking six oxycodone pills from a medical cart while he was on duty, the Cincinnati Enquirer reported.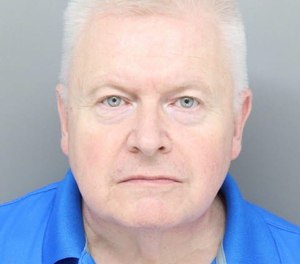 Taylor reportedly admitted to detectives that he removed the pills, which were later found in his car during a consensual search, according to court documents.
Taylor was working at the jail as a contractor employed by Naphcare, the Hamilton County Sheriff's Office said in a news release.
At a court appearance today, Taylor was permitted to leave jail without posting a bond, according to WKRC. His current employment status has not been reported.