N.Y. private service faces class action suit after waiting to tell patients about data breach
Social security numbers and other information belonging to at least 100,000 people was taken, according to court documents
---
By Leila Merrill
EMS1
NEW YORK — A private ambulance company is facing a class action lawsuit linked to allegedly waiting months to tell patients that their personal data was stolen by hackers, the New York Post reported Saturday.
Empress Ambulance Services also is accused of telling its customers that a "small subset of files" had been stolen when the social security numbers of at least 100,000 people had been compromised, in addition to medical information, according to the latest lawsuit against the company, filed in Manhattan federal court last week.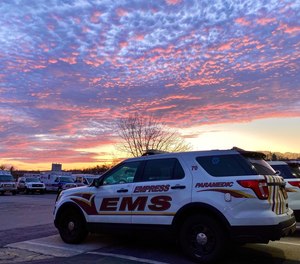 The hack occurred in late May. The company noticed it on July 14 but did not tell its customers until Sept. 9, the lawsuit states.
Empress Ambulance Services did not respond to Post inquiries seeking comment.