Ill. Supreme Court rules EMS can be liable for crash en route to nonemergency pickup
The state's highest court agreed with an appellate court in ruling a man injured in a rig crash can sue the ambulance service
---
By Laura French
SPRINGFIELD, Ill. — Illinois' highest court has ruled that ambulance services in the state can be held civilly liable for incidents that occur en route to a nonemergency transport pickup. 
The state's Supreme Court upheld an appellate court's ruling that the Emergency Medical Services Systems Act, which provides immunity from lawsuits to EMS agencies providing "emergency or nonemergency medical services," does not cover scenarios where a provider is on their way to pick up a nonemergency patient.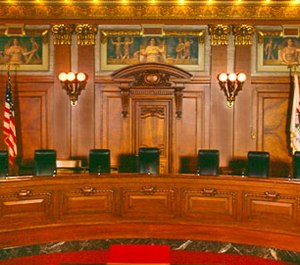 The appellate court had ruled that the drive to pick up a nonemergency patient was not classified as a "nonemergency service" under the Emergency Medical Services Systems Act, according to the Supreme Court's decision filed Thursday. The higher court agreed with this ruling, stating that the Act defines nonemergency medical services as care rendered to the patient "during transportation of such patient to health care facilities." 
The case stems from a 2016 crash in Chicago in which the plaintiff, Roberto Hernandez, was injured when an ambulance owned by private ambulance company Lifeline Ambulance collided with his vehicle. EMT Joshua M. Nicholas was driving the ambulance after being dispatched to pick up a patient and transport them to a dialysis center. Hernandez sued Nicholas and Lifeline Ambulance, claiming Nicholas was negligent and had run a red light, causing the collision. 
The Supreme Court's ruling allows Hernandez to proceed with the lawsuit. 
Read the full decision below: