Federal judge certifies overtime class action lawsuit against N.C. EMS agency
An employee says Cleveland County violated U.S. law and breached contracts with over 100 employees by not paying them correctly for overtime work
---
By Leila Merrill
EMS1
CLEVELAND COUNTY, N.C. —  A federal judge has certified a class and collective action of EMS employees in their overtime suit against their employer, Cleveland County.
More than 100 current and former employees could seek back pay, the Carolina Journal reported Wednesday.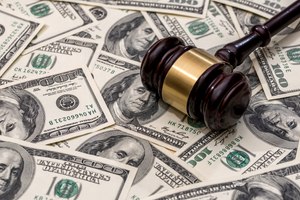 An employee, Sara Conner, claims that Cleveland County violated federal law and breached its contracts with these employees by not paying them correctly for overtime work. In weeks when Conner worked overtime, the county EMS reduced her regular rate of pay.
The case has drawn national attention. Sixteen state governments filed a brief in support of Cleveland County's appeal to the U.S. Supreme Court, along with the International Municipal Lawyers Association and the New Civil Liberties Alliance. However, the Supreme Court decided in December not to take up the case.