Colo. bill that would limit EMS ketamine use passes House committee with amendments
An amendment to the bill would remove the requirement that patients always be weighed before ketamine administration
---
By Laura French
DENVER — An amended version of a Colorado bill that would limit the use of ketamine by EMS providers during law enforcement interactions has passed in the state House Judiciary Committee. 
House Bill 21-1251 would create several restrictions on the use of ketamine and other "chemical restraints" outside of a hospital or other medical facility, including by banning the use of chemical restraints unless there's a "justifiable emergency" and banning peace officers from directing the use of chemical restraints in any way.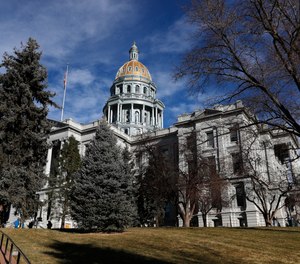 The bill, as amended by the Judiciary Committee, states that excited delirium "or any acute psychiatric diagnosis not recognized in the most recent edition of the Diagnostic and Statistical Manual of Mental Disorders is not a justifiable emergency." The bill was also amended to require that other de-escalation methods have failed before chemical restraints are used. 
The original bill required that patients be weighed before ketamine is administered to ensure an accurate dosage, but a committee amendment would allow for the patient's weight to be estimated if a scale is not available and two EMS providers who are trained in weight assessments agree on the estimation. The EMS providers would also be required to obtain verbal authorization to administer ketamine from their agency's medical director unless there is a "verifiable reason" the director cannot be reached. 
The amendments to the bill are not finalized unless the state House and Senate also vote to accept them. According to Sentinel Colorado, the amendments helped in getting some state and local EMS groups to express a supportive or neutral stance on the bill, after officials argued the requirement to weigh patients would effectively eliminate pre-hospital ketamine use. 
Multiple speakers testified at the committee hearing on the bill, including representatives of EMS, fire and police organizations, individuals who had been previously been administered ketamine during police interactions and a lawyer representing the family of Elijah McClain, whose death after being administered ketamine in 2019 sparked increased scrutiny of the use of the drug during police encounters.  
Will Dunn, a member of the state Emergency Medical Practice Advisory Council (EMPAC), which makes recommendations to the state health department about the approval of ketamine waivers for EMS agencies, emphasized during his testimony that ketamine is a "very, very safe drug" despite some recent incidents involving possible complications, according to KDVR. Dunn said his position was neutral on the amended version of the bill. 
Dr. Kevin McVaney, also a member of EMPAC, said he is against the bill and worries that the penalties against police officers for directing the use of ketamine in any way could make officers hesitant to fully cooperate and community with EMS providers. However, he said he agrees that police officers should not influence any medical decision. 
Elijah McKnight, who was hospitalized and put on a ventilator after being administered ketamine during a police encounter, said he supports the current bill but believes ketamine should be completely banned outside of medical facilities. Attorney Qusair Mohamedbhai, who represents the McClain family, said McClain's family has a neutral stance on the bill and also believes prehospital ketamine use should be completely banned. 
The bill will now be introduced in the Colorado House for consideration. 

Listen next
The future of ketamine in EMS and how it could change
In this episode, our co-hosts discuss the use of ketamine in EMS and new legislation that may restrict its use, as well as the broader implications of legislators weighing in on EMS practices