UB researchers to study EMS nutrition habits
The study will recruit day- and night-shift professionals and examine the on- and off-duty eating habits of EMS providers
---
By EMS1 Staff 
BUFFALO, N.Y. — Researchers at the University of Buffalo (UB) received a grant to study and understand the nutrition practices of EMS providers. 
The National Association of EMS Physicians and the Emergency Medicine Foundation awarded UB researchers $5,000 for prehospital research, the University of Buffalo reported. The study will recruit 20 nightshift and 20 dayshift EMS professionals in New York.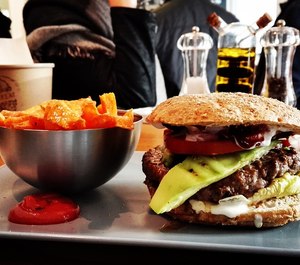 The study will examine the on- and off-duty eating habits of EMS providers. The goal is to shed light on the chronic health conditions among EMS compared to the public. 
Dave Hostler, a former paramedic and current chair of the Department of Exercise and Nutrition Sciences, and Brian Clemency, a former firefighter-EMT and current associate professor of emergency medicine and director of the EMS Fellowships, will lead the study. Clemency also serves as the medical director for more than 450 emergency services agencies in New York.. They plan to use the funding for exploratory research that will eventually lead to a larger trial. 
"With this funding, we will be attempting to describe how EMS work affects eating habits," Hostler said. "There is likely an effect of shift work and working conditions that lead to poor eating habits and/or food choices."