Orlando lawmakers seek to fund PTSD facility, counseling for Pulse responders and survivors
Two proposed bills would continue and expand the work of facilities that provide mental health support and treatment
---
Kate Santich
Orlando Sentinel
ORLANDO — Worried that a center for traumatized survivors of the Pulse nightclub attack will be forced to close in 2020, state Rep. Carlos Guillermo Smith has filed a bill seeking $595,000 from Florida's budget to keep it running, the lawmaker announced Thursday.
Smith, D-Orlando, is also introducing legislation requesting $1,050,000 to expand the work of UCF RESTORES — a clinical research and treatment facility at the University of Central Florida that provides therapy to military veterans, first responders and citizens suffering post-traumatic stress disorder.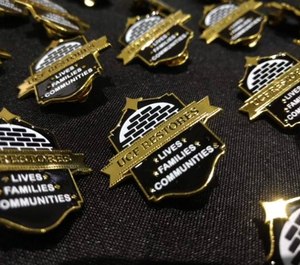 The funding would allow the center to develop suicide-prevention initiatives targeting four high-risk groups — adolescents, first responders, veterans and the LGBTQ community.
"Central Florida is desperate for mental health resources and trauma-informed care," Smith said. "Provider wait lists are growing. Post-Pulse resources all but dried up. Our veterans and first responders are struggling with PTSD and suicide. Something has to be done."
The request for the Orlando United Assistance Center — created for survivors and family members of the Pulse nightclub in the aftermath of the 2016 mass shooting — comes as a three-year, $8.5 million federal anti-terrorism grant for the program has run out.
"This vulnerable community of mostly LGBTQ people of color are disproportionately uninsured or under-insured," Smith said. "The Orlando United Assistance Center has been their lifeline, but without additional funding, it may have to close its doors."
The bill, HB 9095, is being co-sponsored by Rep. Anna Eskamani, D-Orlando, who called the center "critical for the healing of our community."
"The Orlando United Assistance Center has served as a place of hope and support for our Pulse survivors and their families," she said.
As of June, the third anniversary of the Pulse shooting, the center reported it had served nearly 400 people, including survivors of the tragedy, friends and family of those who died, and emergency personnel and medical staff who worked with victims.
Ray Larsen, vice president at the Heart of Florida United Way, which manages the center, said it continues to see survivors of Pulse who are seeking help for the first time.
"There are also those who came in, got some help and were doing OK, and then for whatever reason they want to and need to come back," he said.
The local United Way has vowed that the center will remain open, but since the end of the federal grant the counselors who treat Pulse survivors are now billing insurance and asking those who are uninsured to pay if possible.
Still, no one is turned away, Larsen said. Officials are currently trying to estimate what the needs will be for the next year and how they will be funded.
"We do know that there are people going forward who will need support," Larsen said.
Smith's bill to expand UCF RESTORES, HB 9093, follows the lawmaker's leadership of successful bipartisan efforts in two previous sessions to secure state funding for the state-of-the-art PTSD research and treatment facility — including $2.5 million in 2017 and $500,000 in 2018.
The program is home to a team of behavioral health professionals and researchers who use virtual reality and exposure techniques to reduce PTSD symptoms.
The additional money would go toward evidence-based suicide prevention initiatives, Smith said, such as apps that connect firefighters, police officers and emergency medical technicians with a trauma-qualified therapist during potential suicide attempts and other high-stress situations. The funding also would pay to create and distribute online suicide prevention training and educational videos that focus on the high-risk populations.
Dr. Deborah Beidel, the clinic's executive director, said the facility has helped more than 750 people heal from trauma since opening in 2011.
"UCF is grateful to Rep. Smith for championing the important work of UCF RESTORES," said Janet Owen, vice president of government relations. "It truly saves lives and restores to health the very people who are dedicated to protecting and saving others."
Smith said both bills will have co-sponsors in the state Senate before the session begins.
———
©2019 The Orlando Sentinel (Orlando, Fla.)
McClatchy-Tribune News Service