Paramedics testify in fatal nursing home incident case
"I would liken it to toxic gas inside that building," Lt. Christopher Sullivan recalled when asked about the 108-degree conditions inside the Rehabilitation Center
---
By EMS1 Staff
HOLLYWOOD, Fla. —Paramedics testified about the stifling conditions of a nursing home where 12 people died three days after Hurricane Irma.
WLRN reported that the Agency for Health Care Administration is fighting the Rehab Center to take its license away, and paramedics were asked in court to describe the evacuation process and if they thought it was done correctly.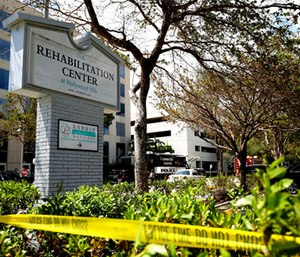 "This was initially just transporting critical patients, and it turned into an evacuation, and there were so many patients that had to be transported out that it turned into a mass casualty," Capt. Andrew Holtfreter, who was in charge of transporting overheated elderly residents, said.
Lt. Christopher Sullivan said that although paramedics and hospital staff on scene reacted quickly, seeing patients in that condition was shocking.
"I would liken it to toxic gas inside that building," Lt. Sullivan said. "It was an unsafe, dangerous environment for the people who were there and they needed to be removed."
Case hearings will continue throughout the month, with the rehab center expected to soon begin its defense.