Men accused of killing Fla. firefighter-paramedic facing charges in 2 counties
Police said the three suspects fled the scene of an attempted homicide in a different county prior to murdering Christopher Allen Randazzo in Broward County
---
By Jodie Wagner
The Palm Beach Post
WEST PALM BEACH, Fla. — Two of the three men charged with killing a Broward County firefighter last week appeared in a Palm Beach County courtroom Saturday morning on charges of attempted murder tied to a separate incident the same night in Lantana.
Torrey Holston, 19, of West Palm Beach, and Jose Garcia Romero, 20, of Greenacres, were ordered held without bond Saturday by Palm Beach County Circuit Judge G. Joseph Curley.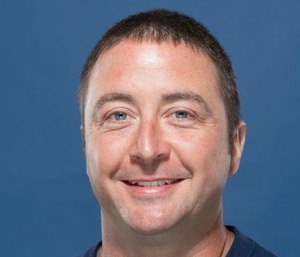 According to law enforcement, the three suspects — Holston, Garcia and 32-year-old Maroo Rico of West Palm Beach had fled the scene of the attempted homicide in Lantana hours prior to the firefighter's homicide in Broward County. Evidence and witness statements tied the three men to both scenes, authorities said.
The three are facing charges in Broward County of first-degree murder, armed robbery and conspiracy in the death of Christopher Allen Randazzo, 39, an off-duty firefighter and paramedic with the Coral Springs-Parkland Fire Department.
Rico appeared in a Broward County courtroom Saturday morning and remains in jail there as of Saturday afternoon, according to the Broward County Sheriff's Office.
Investigators say Holston was the gunman who shot Randazzo, while Romero and Rico acted as accomplices. Deputies found Randazzo's body at about 6 a.m. Oct. 19 after responding to a medical call in the oceanfront town of Lauderdale-By-The-Sea.
Randazzo's body was found less than a half-mile from the Aruba Beach Cafe, a restaurant and bar near Anglin's Fishing Pier where Randazzo was last seen alive at about 1 a.m. that day, the Broward County Sheriff's Office said.
More than 1,000 people attended Randazzo's funeral Thursday in Coral Springs.
Romero and Holston were booked into Palm Beach County Jail early Friday on charges stemming from the Lantana incident. Rico was booked into the Broward County Jail early Friday.
In addition to withholding bond for Romero and Holston, Judge Curley also ordered that they have no contact with anyone involved in the Lantana incident, including each other.
Both Romero and Holston have declined to speak with law enforcement about the Lantana and Broward cases, according to the public defender assigned to represent them.
———
©2019 The Palm Beach Post (West Palm Beach, Fla.)
McClatchy-Tribune News Service