Md. medic killed by fire vehicle identified
Erik Steciak, 29, was a paramedic and member of several fire companies
---
BEL AIR, Md. – The Bel Air Volunteer Fire Company identified the paramedic killed in the line of duty on Tuesday as Erik Steciak.
While responding to a motor vehicle crash, Steciak was killed by a fire department utility vehicle that was attempting to reach a patient from a vehicle that had slid off the road.
"Snow and ice on the roadways played a major role," reported ABC2 news.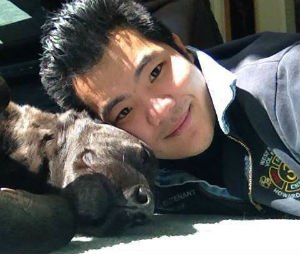 The fire department vehicle slid on the icy driveway and struck Steciak, who later died of his injuries at the hospital.
Steciak, a paid EMS employee, had worked for the BAVFC since December 2011, the BAVFC reported. 
Steciak also served as a paramedic captain of the West Friendship Volunteer Fire Company in Howard County, Md.
The BAVFC board of directors, officers and members share their sincerest condolences to Steciak's family, friends and colleagues. Hundreds of remembrances have been posted on the BAVFC Facebook page.
Funeral services are pending.