Family of fallen Ariz. EMT releases statement of gratitude
"The outpouring of love and prayers from the people of the City of Tucson, the State of Arizona and the rest of this great nation has sustained us throughout this time"
---
By Rachel Engel
TUCSON — The family of fallen AMR EMT Jacob Dindinger, who was shot nearly two weeks before succumbing to his injuries on Friday, released a statement of gratitude for the ongoing support they have received, KGUN reported.
Dindinger was shot in the head, after a man approached his ambulance. Dindinger's partner was also shot, before the man drove to a house fire nearby and shot at bystanders and firefighters on scene.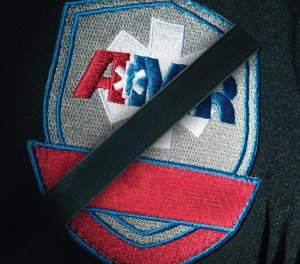 Four people were killed in the incident, including Dindinger.
"We want to thank the ICU doctors, nurses and staff of Banner Tucson Hospital," the statement from his family read. "They are truly angels and we never doubted Jacob had the best care. May the love and compassion they showed our son be returned to you 100-fold."
The family's statement also expressed their appreciation for the support they received at both the local and national level.
"The outpouring of love and prayers from the people of the city of Tucson, the State of Arizona and the rest of this great nation has sustained us throughout this time," the statement continued. "It is so very much appreciated. We have learned that there are so many great people in this country, from the homeless man who immediately ran to help when Jake was shot to the thousands who have offered up prayers for his recovery."
The statement concluded with a special thank-you to Dindinger's loved ones and colleagues.
"We also thank our family, friends and Jake's friends who dropped everything to be here for us and to be by his side. They took care of us, fed us, comforted us in the darkest time in our lives," the statement read. "Finally, we thank you, our huge family at AMR and all the agencies that have come together for Jacob and us. You have been there with us every step of the way, helping us navigate the rough seas and the uncharted waters of this tragedy. Jacob was lucky to have found you and we are blessed to be a part of your family."