More than a dozen agencies participate in 9-hour rescue in Alabama
A man was trapped in an overturned tractor-trailer carrying raw chicken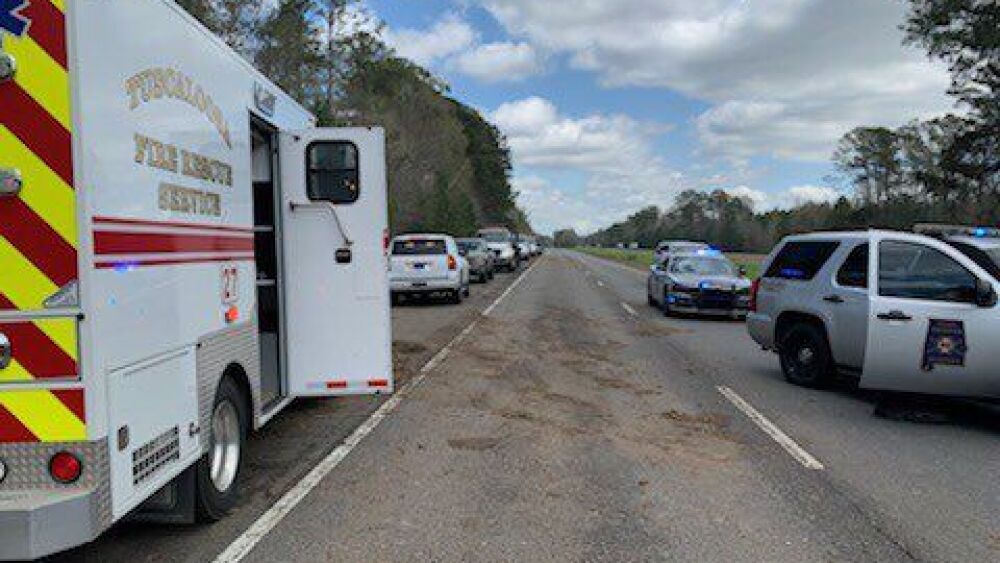 By Leila Merrill
GREENE COUNTY, Ala. — A tractor-trailer carrying raw chicken crashed and overturned Wednesday on Interstate 59, leading to a nine-hour rescue, WBMA reported.
Officials said a downed tree may have led to the crash. A man was trapped in the overturned truck.
More than a dozen agencies responded, and the man was successfully extricated.
https://twitter.com/T_Town_Fire/status/1506685193679220741
"Everyone operated within their scope, side by side, regardless of rank, command structure, working extremely smoothly, and everybody did what they could in that moment," said Zac Bolding, Greene County EMS director. "From every head of every agency I spoke with, it was probably the longest and most complicated, and extensive heavy rescue operation and medical care operation of a single patient in West Alabama and likely in the entire state."
https://twitter.com/vbell_reports/status/1507033598263767043
Emergency Response Agencies that responded:
Greene County E-911
Eutaw Volunteer Fire Department
Greene County EMS
Greene County Sheriff's Office
Tuscaloosa Fire Rescue
PHI Air Medical
Alabama Office of EMS
UAB SWIFT Team (Surgery forWard Intervention For Trauma)
Tuscaloosa Police Department Aviation Unit
Alabama State Troopers
U.S. Marshall Service
ALEA Aviation Unit
RAMS Air Medical Unit
Auxiliary agencies also involved:
Alabama Forestry Commission
ALDOT
Alabama Trauma Communications Center