ET3 model delayed until Fall 2020
The start of the five-year test period for the Emergency Triage, Treat, and Transport model has been moved due to the COVID-19 pandemic
---
By Laura French
BALTIMORE — The launch of the Emergency Triage, Treat, and Transport (ET3) model has been delayed until Fall 2020 due to the COVID-19 pandemic. 
The Center for Medicare and Medicaid Services (CMS) announced the postponement on its website Wednesday.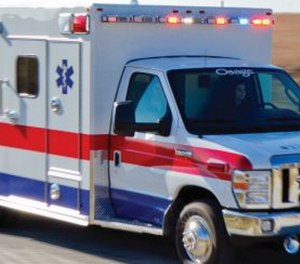 The payment model was set to be tested by 205 selected agencies over a five-year period beginning on May 1. ET3 would allow EMS providers to receive reimbursements for transports to alternative destinations, such as urgent care centers or doctor's office, or for providing treatment in-place through a qualified healthcare practitioner. 
Earlier this month, CMS announced that Medicare beneficiaries could be transported to alternative locations in order to provide ambulance services with flexibility during the pandemic and ensure hospitals have the capacity to handle a potential surge of COVID-19 patients. 
Read more: