PRESS RELEASE
Kodiak Emergency Vehicles joins the fast-growing distribution network of Technimount System
---
Technimount System keeps adding new players to its distribution network.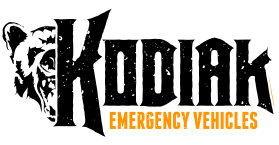 Kodiak Emergency Vehicles is a family-owned business based in Michigan. Kodiak has more than 17 years of industry service and specializes in sales and service for ambulances, fire trucks, and emergency equipment. Kodiak aims to provide the best purchasing experience possible. They will sell the Technimount System products throughout the state of Michigan.
Our President, Carl Bouchard says, "I'm thrilled that the company's distribution network keeps expanding and am very confident that Kodiak Emergency Vehicles will do a great job at promoting our mounting solutions throughout Michigan."
The Technimount organization is excited of the growth of its distribution network and is very glad that Kodiak Emergency Vehicles is part of it.
About Technimount System
Technimount System is a manufacturer of bracket mounting systems for portable medical devices. They offer the only mount solution on the market that fits on different brands of portable medical equipment for ambulances, stretchers and hospital environments. This gives flexibility to the EMS and hospital markets. www.technimount.com

Request more info from Technimount E.M.S.
Thank You!