Technimount secures medical equipment to stretchers, ambulances and more
Held to the highest manufacturing standards, Technimount allows the EMS industry's most popular medical devices to be safely and easily secured to ambulances, stretchers and hospital equipment.
---
Company Name: Technimount Solutions  
Headquarters: Quebec City, Province of Quebec, Canada
Signature Product: Safety Arm System; Bracket Pro Serie
Website:  https://www.technimount.com/
Q&A
1. Where did your company name originate from?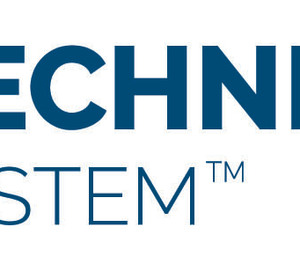 The company name originated from the contraction of two words, "technical" and "mount," which became Technimount.

Technimount System originated from a former medical device sales representative that was always asked by his clients where they could find mounting systems for their medical devices. At that time, there was practically no company that was offering mounts for medical devices, especially not respecting the highest norms of the EMS industry, that would fit with various brands of medical devices without needing to change all of the mount's components. 
2. What was the inspiration behind starting your company?
Technimount aims to be the key link between ambulances and medical device manufacturers for securing their devices.
3. What is your signature product and how does it work?
Our signature products are the Safety Arm System and the Bracket Pro Serie, which offer the safest way to transport a medical device on the stretcher without affecting the paramedics' work. The stretcher is not modified by the Safety Arm System because it enfolds the original stretcher's structure, and, even with a bit of extra weight, the balance of the stretcher is not affected and the movements of the medical staff are never compromised, not even when they position the patient on the stretcher. The Safety Arm System is designed to disengage or be positioned downwards when needed. The Bracket Pro Serie is the part that attaches to the medical device to secure it on the Safety Arm System and allows the device to remain in place.
4. Why do you believe your products are essential to the EMS community?
Our products help EMS organizations offer a safer work environment for their teams and to facilitate their work by securely positioning medical devices. 
5. What has been the biggest challenge your company has faced?
As we are a foreign company located in Canada, the biggest challenge we faced was to get known in the United States and to never compromise on quality and safety.
Technimount is a young company, and we fight against companies larger and older than us; however, our flexibility, turnaround of projects and innovation is helping us gain recognition in the market, and we are receiving more partnership opportunities to collaborate with large international companies.
Innovative development and creativity is at the core of our business. We launched an exceptional product (EMS Award Innovation 2017) and since that moment we haven't stopped. We create products which are widely recognized for bringing new mounting solutions for Portable Medical Devices to the market. We're becoming a reference point for many major players in the industry. 
6. What makes your company unique?
Technimount System is one of the only companies offering mounting systems that are tested and certified per SAE J3043 – the highest norms regarding the requirements for mounting systems for medical devices. Also, we are the only company that offers a mount that is flexible between the brands of medical devices. When using the Technimount System mounts, there is no need to change the entire mounting system if you change medical devices brands.
7. What do your customers like best about your products?
What our customers like the most is that we offer high-quality products. We can also offer them peace of mind that, while they are out saving patients, they never have to worry if their medical devices are positioned in a secure manner. In addition, they love the fact that our products bring a flexibility with brands, models and applications related to medical devices, which helps them follow their operations. 
8. What is the most rewarding part of serving the first responder/local government community?
Our products are designated or designed mainly for safety and flexibility; those two main features are very important for EMS organizations. We are very proud to support industry personnel with our products and provide them with quality they expect when saving lives.
9. Do you support any charitable organizations within public safety/community? Tell us more.
We support cancer research through bike races and fundraisers promoted via our distributors network.
10. Is there any fun fact or trivia that you'd like to share with our users about you or your company?
We are so busy and dedicated to what we do, that the company's running gag is that everything we start makes time go fast; we're always surprised how quickly time goes, and we call that "Space Time Technimount," or STT!
11. What's next for your company? Any new upcoming projects or initiatives?
At Technimount System we always have many projects on the table and requests from different manufacturers of medical devices. We are working on two specific projects related to transportation with medical devices. One project will be related to the enhanced mobility of the cot on different ground surfaces in order to help EMTs move patients easier on scene while the cot is in the sand or mud. The other project is related to a uniform platform for transporting a medical device recognized as a "standard of care" in cardiology. This transportation system will address the connectivity with ground ambulances and flight medical evacuation, for both North America and Europe. This system will be flexible and adaptable to multiple transportation scenarios. Stay tuned!