Drone standards for public safety boosted by joint effort
The National Fire Protection Association and ASTM International signed a Memorandum of Understanding to support a joint working group of public safety experts
---
By EMS1 Staff
QUINCY, Mass. — A joint working group was created to boost drone standards for public safety officials.
The National Fire Protection Association and ASTM International teamed up to sign a Memorandum of Understanding that supports a group of public safety experts who have formed a joint working group to create "use-case scenarios" that will help responders who want to use drones.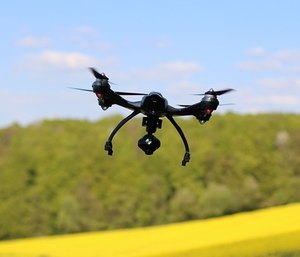 "Innovation in drone technology is driving the demand for technical standards, training and certification for first responders," NFPA president and CEO Jim Pauley said. "Through the experts in this new group, we hope to see new benchmarks, use-case scenarios and performance criteria to help professionals use drones to be more effective in their jobs."
"I've seen firsthand how experts in unmanned aircraft systems and response robots could work with first responders to conduct lifesaving tasks," ASTM International President Katharine Morgan said. "I'm excited about the potential for this new group to align efforts of various stakeholders and to build a technical foundation that empowers people on the frontlines."

Request product info from top EMS Technology companies
Thank You!