PRESS RELEASE
Platform for SaaS reviews recognizes ePro Scheduler with great user experience for employee scheduling software
---
Brought to you by eCore Software
One of the leading B2B software directories recently recognized the efforts of ePro Scheduler in providing emergency medical services an industry-proven employee scheduling software. The experts from FinancesOnline were impressed after they reviewed our software, and thus awarded us their Great User Experience and Rising Star awards for 2017.
ePro Scheduler Earns Two Awards and a Glowing Review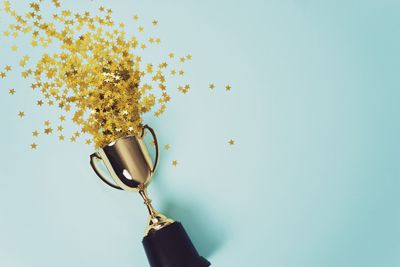 ePro Scheduler was bestowed FinancesOnline's Great User Experience award in the employee scheduling software category, as it was confirmed that we met their experts' criteria for well-designed functionalities and great usability. In FinancesOnline's written review, their experts said," ePro Scheduler efficiently streamlines and automates employee scheduling as well as other tasks such as time tracking, activity monitoring, and shift management." Our software's user-friendly dashboard also impressed their experts, allowing them to easily see all pertinent information they need to easily manage one's team and make smart decisions.
Similarly, the Rising Star distinction is given to software solutions that have proved effective for clients, thus leading to positive feedback and noticeable growth in popularity. This is evidenced by ePro Scheduler's success in landing on FinancesOnline's top 15 best employee scheduling software. In addition, our software has received a high 100 percent user satisfaction rating.
Other functionalities that FinancesOnline highlighted in their review include eProScheduler's automated certification management, "accurate time and attendance" tracking, and automated payroll creation.
About ePro Scheduler
ePro Scheduler is an extremely flexible and scalable web-based employee scheduling software solution that makes scheduling easy, intuitive and cost effective.  With a wide range of options and settings, ePro Scheduler Plus becomes a fine-tuned employee scheduling machine addressing your specific needs.  It is ideal for public service organizations like EMS operations, fire and police departments, 911 dispatch agencies and hospitals.
If your business is in need of a top-of-the-line scheduling software to boost productivity, get in touch with us today to request your free demo!
About eCore Software Inc. 
eCore Software Inc. is a leading provider of web-based software applications. Our products have been providing value to public service organizations like EMS operations, fire departments and 911 dispatch agencies since 1998. Our flagship product ePro Scheduler is an industry leader in integrated scheduling, time & attendance and payroll and continues to be the workflow solution selected by the leading high performance EMS operations across the US. For more information on everything eCore has to offer, or to register for a free demo, visit our website!

Request more info from eCore Software Inc.
Thank You!