PRESS RELEASE
Employee scheduling software must haves for emergency medical services
---
Sponsored by eCore Software
One of the most unique elements of an EMS agency is their scheduling requirements. From which staff members our at which stations to which vehicle is assigned to which shift, the process of scheduling can be difficult. Top to bottom process set-up and organization are very important in a scheduling workflow solution.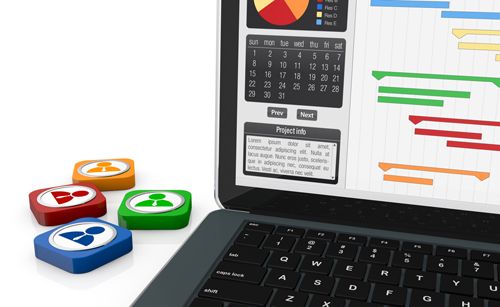 The scheduling software must provide an easy way to page out an open shift to the employees that are the best fit possible. That's where hours worked comes into play. Easily balancing those hours throughout the available staff is also important. There are many different platforms on the market for EMS organizations to choose from today. While they all will have similarities, no two are exactly the same.  Each EMS agency needs to make their selection on Employee Scheduling providers based on their specific needs, but below are some of the most commonly used and asked for tools for employee scheduling in the EMS industry.
Availability Submission with Scheduling Software
Allow employees to submit and view their current availability, while also giving them the ability to change it on a whims notice from either their smartphones tablets, or computer. By doing this you are not only improving accountability on the employee's side, this will also increase efficiency on from managers. Once new availability schedules are submitted and approved, management can go in to quickly contact and/or schedule available employees.
Automatic/Template Scheduling
Some EMS employees work better with a routine and because of that there are automatic/template scheduling features which allow management to go in and create a set schedule that will always have certain workers on certain days. This feature also allows management to create specific shifts and rotations based on cost centers and/or qualifications.
Manual Scheduling
There will be situations in which a schedule will need to be changed at a moment's notice. For example, some one has called out sick or an open shift needs to be filled immediately, or a new hire is replacing someone on the shift for the rest of the month. In these situations, it is best for management to use the manual scheduling feature which allows them to go into published schedules and manually change the information of the shift. This can be things such as the shift start time, duration, assigned employee, and qualification,
Trade Shift System
An EMS Trade shift system allows employees to easily trade shifts between each other. This feature is great because it will only accept a trade between two employees who are both qualified to work as a certain role. For example, a paramedic couldn't trade with an EMT. In addition to trading shifts, the trade shift feature should also encompass allowing employees to give away shifts to qualified and available employees. Management can decide to either completely automate the approval process based on compliance issues such as overtime or require administrator approval before the swap happens. Once approved, the new shift should show up on the new employee's calendar and be taken off of the original employee's calendar.
Overtime Scheduling Control – The goal of any overtime scheduling feature is geared up
Toward keeping overtime costs at a minimum. The overtime scheduling feature not only keeps a real-time score of overtime but can also report on Planned vs. Actual hours which can provide a current perspective on hours, so you can make important decisions for your organization and make changes to your schedule quickly.
Shift Bidding
Shift bidding takes the stress out of filling open shifts. Managers are able to quickly blast out notifications through either email or text message regarding open shifts for employees to work. Once sent out, an employee will receive a notification with all the shift information and a link that will send management a note saying that the specific employee is interested in the shift. When management returns to the bid, they will be able to view all employees who would like to work on the shift and choose.  Once a particular employee is chosen, the scheduling software will notify the chosen and add the new shift onto his/her schedule and will notify the employees who were not chosen for the shift.
Time Off/Vacation requests
Mobile scheduling software allows employees and managers to have access to request and manage their time- off at their computer, or on the go. In addition, the time off/vacation tool also has a feature that can notify management when the time off bank is about to go negative and refuse requests for anyone who has gone into negative hours.
ePro Scheduler Plus is Everything Needed for EMS Employee Scheduling
eCore Software Inc. has over 15 years of proven success with our ePro Scheduler software. Our product has everything an EMS operation needs from automated employee scheduling, to sick call-out management and schedule change notification.
ePro Scheduler is an extremely flexible and scalable web-based employee scheduling software solution that makes scheduling easy, intuitive and cost effective.  With a wide range of options and settings, ePro Scheduler Plus becomes a fine-tuned employee scheduling machine addressing your specific needs.  It is ideal for public service organizations like EMS operations, fire and police departments, 911 dispatch agencies and hospitals.
If you are in the EMS industry and need a scheduling software that works for you, give us a call today to find out how to request a free demo.
About eCore Software Inc. 
eCore Software Inc. is a leading provider of web-based software applications. Our products have been providing value to public service organizations like EMS operations, fire departments and 911 dispatch agencies since 1998. Our flagship product ePro Scheduler is an industry leader in integrated scheduling, time & attendance and payroll and continues to be the workflow solution selected by the leading high performance EMS operations across the US. For more information on everything eCore has to offer, or to register for a free demo, visit our website!

Request more info from eCore Software Inc.
Thank You!