Pulsara adds key communication features to its healthcare mobile platform
---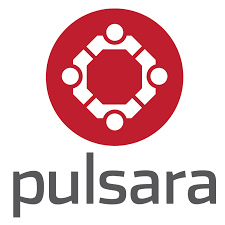 Pulsara is proud to announce the release of two new ingenious elements of its application, Video Chat and Audio Clips, that will enable clinicians to communicate in a much broader way.  2018 has shown to be a breakthrough year for this company with a number of major feature releases, including the recent Consult/Transfer component. These features further enhance regional communication amongst caregivers, not only within the hospital, but also in the prehospital and interfacility settings.
Pulsara is a communication platform that connects clinicians across healthcare entities in real-time. Built on mobile technology, Pulsara minimizes miscommunication and delays in emergency care.  Users simply CREATE a dedicated patient channel, BUILD the team, and, COMMUNICATE using audio, video, instant messaging, data, images, and key benchmarks. Having everyone on the same page in the same mobile platform provides healthcare teams with accountability, adaptability and resilience.
With the new video functionality, medics can video chat with a clinician at their hospital or a transferring facility. Specific visual confirmation of potential injuries will provide the receiving hospital valuable information to better prepare their teams to provide the best, most expedient treatment possible.  The video feature also streamlines consults, permitting a consulting physician to actually view the critical condition of the patient. 
The audio clips, which can now replace the garbled radio report, can be recorded, saved and shared with the whole team.  This allows all providers to hear the exact same information, eliminating the need to repeat details or worry about incorrect transcription. 
"With Pulsara, it's no longer about big bulky machines and proprietary equipment. It's about the platform that connects the right people at the right time for the right patient with the most versatile communications tool," said Erich Hannan, Chief Technology Officer. "Clinicians can now decide what type of communication is needed during any time sensitive emergency. Audio Messaging? Text Messaging? Alerting? Video consult? The healthcare practitioner is given the power to choose how, when, and with whom to communicate to best fit their team workflows."
ABOUT PULSARA
Inspired by the communication crisis in healthcare, Pulsara provides a real-time communication network across an entire region. The Pulsara platform, built on the power of mobile technology, unites the right clinicians at the right time for the right patient -- providing transparency and streamlined communication when time is essential. Simply CREATE a dedicated patient channel with a simple tap. BUILD the team. And, COMMUNICATE using audio, video, instant messaging, data, images, and key benchmarks. Studies report an average decreased treatment time of nearly 30% when using Pulsara. Pulsara, the evidence-based standard of care. For more information, visit https://www.pulsara.com.

Request more info from Pulsara
Thank You!